Have you decided to try forex trading but not sure how to buy and install your first trading bot? This article will guide you through the process of buying and installing an Expert Advisor through your MT5 trading platform.
First make sure you download and install the MT5 terminal provided by your broker. Open the MT5 terminal and navigate to your options through the Tools menu. In the server tab, you must enter your broker's credentials or if you do not have a broker account, you can use a demo account.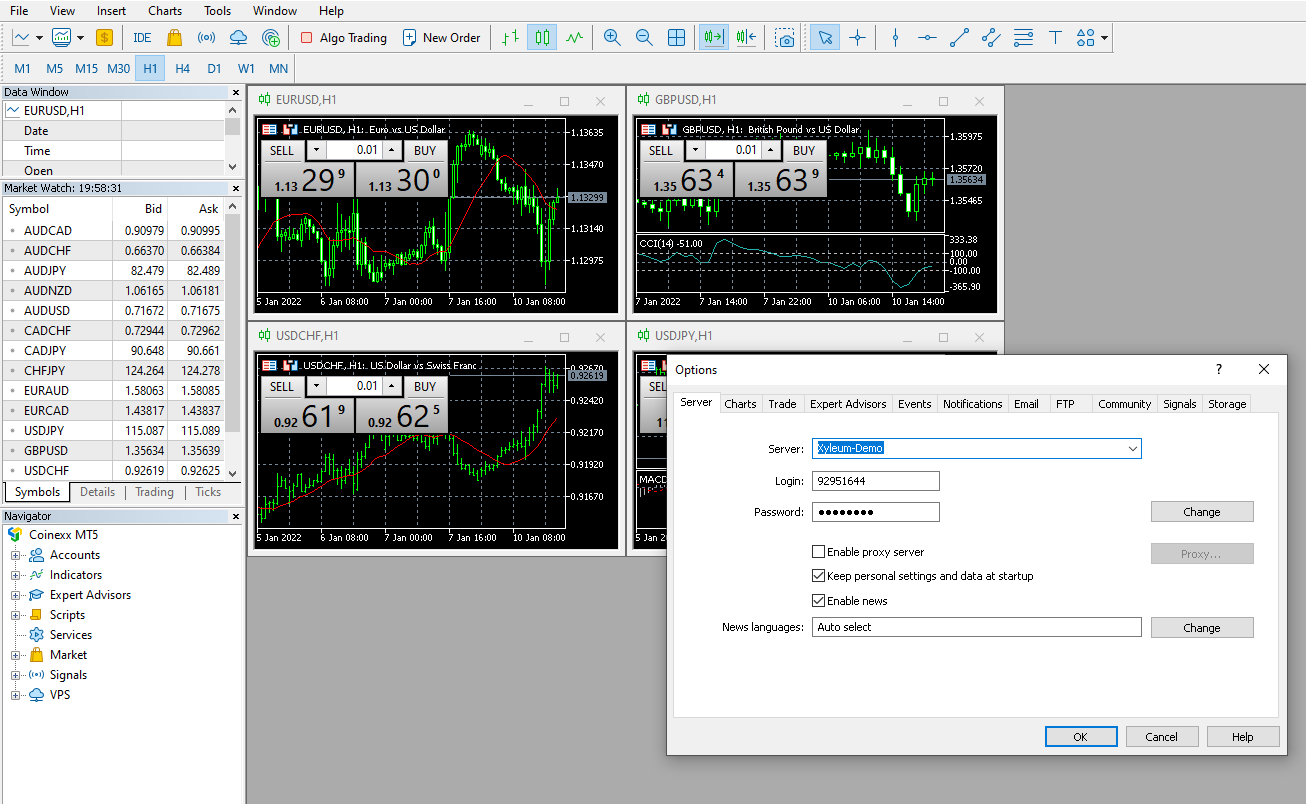 Go to the Expert Advisors tab and make sure "Allow algorithmic trading" is checked. If you go to the Community tab, you'll see another set of credential entry boxes. This is for MQL5 and if you do not have an account, you can create one in this tab. After you enter Click on MQL5 Credentials to exit.
On the left side of your terminal in the "Navigator" window you will see the "Market" icon. Go ahead and open that up and we'll see a bunch of expert advisors, utilities, libraries and indicators on MT5.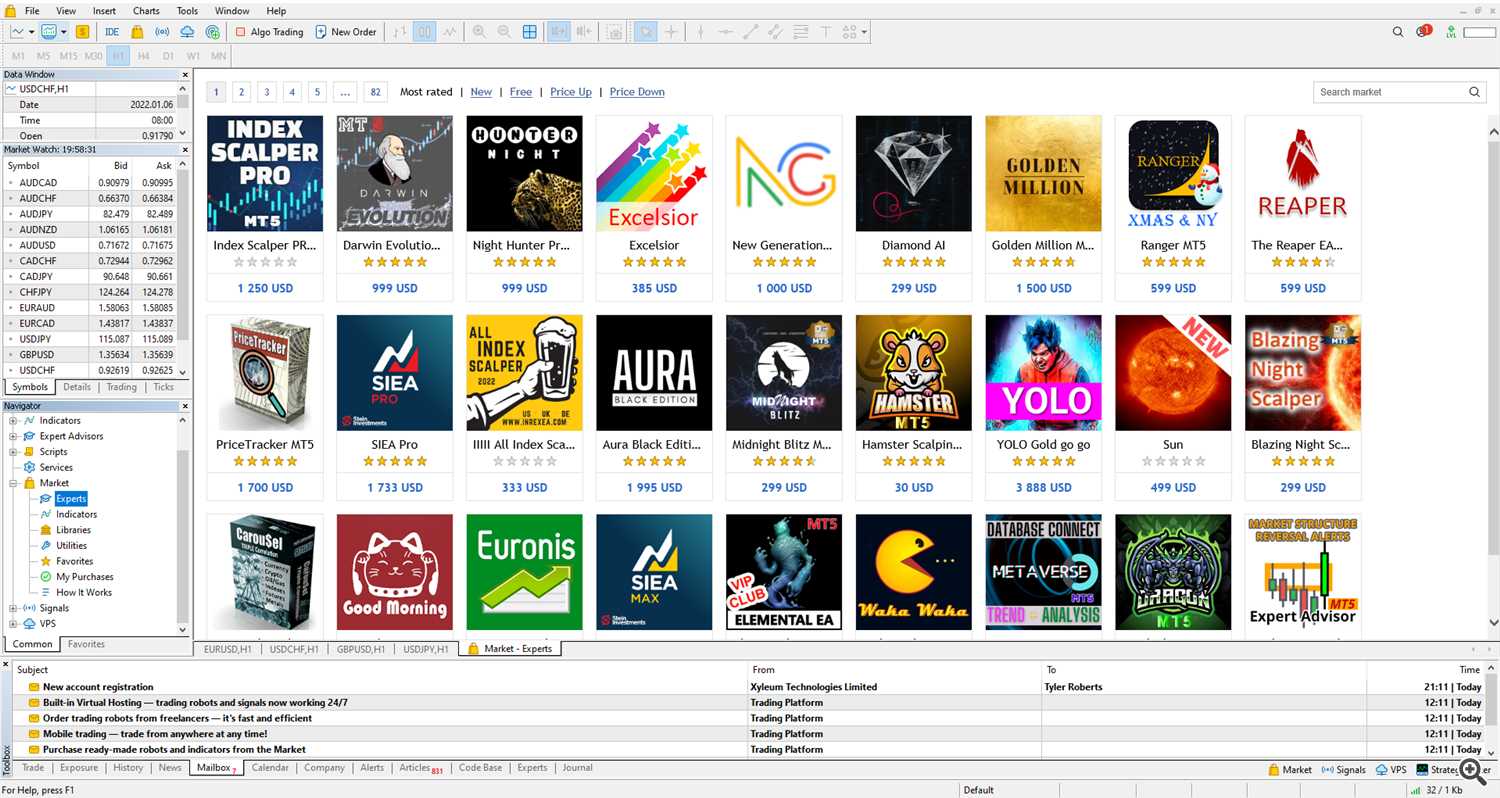 We can buy or rent an Expert Advisor directly from the product page in our MT5 terminal. Purchasing directly from our MT5 terminal makes the whole process quick and easy. Just a note, the first time you buy a software from MQL5 You may need to contact your credit card company to approve the purchase.
This is where you need to do your due diligence and the research your advisor purchases. If you need help figuring out how to choose an expert, please check out our post "How to Choose a Forex Expert Advisor on MT5".
Next, let's install the software so we can trade! Back on the product page, you will see a "Download" button. If you don't see the download button, please go to "My Purchases" in the browser window on your left and download there. Once the program is downloaded, we need to install it on the currency pair chart.
It is very important to make sure you check the product page to find the currency pair chart and time frame to open.
To open a chart, go to the File menu and choose your currency pair in the Add New Chart menu. After opening your chart, you will need to choose the correct timeframe for your expert advisor. You will see the different timeframes on the top left of your device. If you do not see the different timeframes, you should go to "View" and highlight the list of toolbars. In the Toolbars menu, make sure "Timeframes" is checked. Now we just need to install the expert advisor.
In the Navigator menu on your left, find the Expert Advisor and drag it to your chart. Alternatively, you can right-click on the expert and choose "Attach to chart". It will open your Expert Advisor and allow you to enter your preferred settings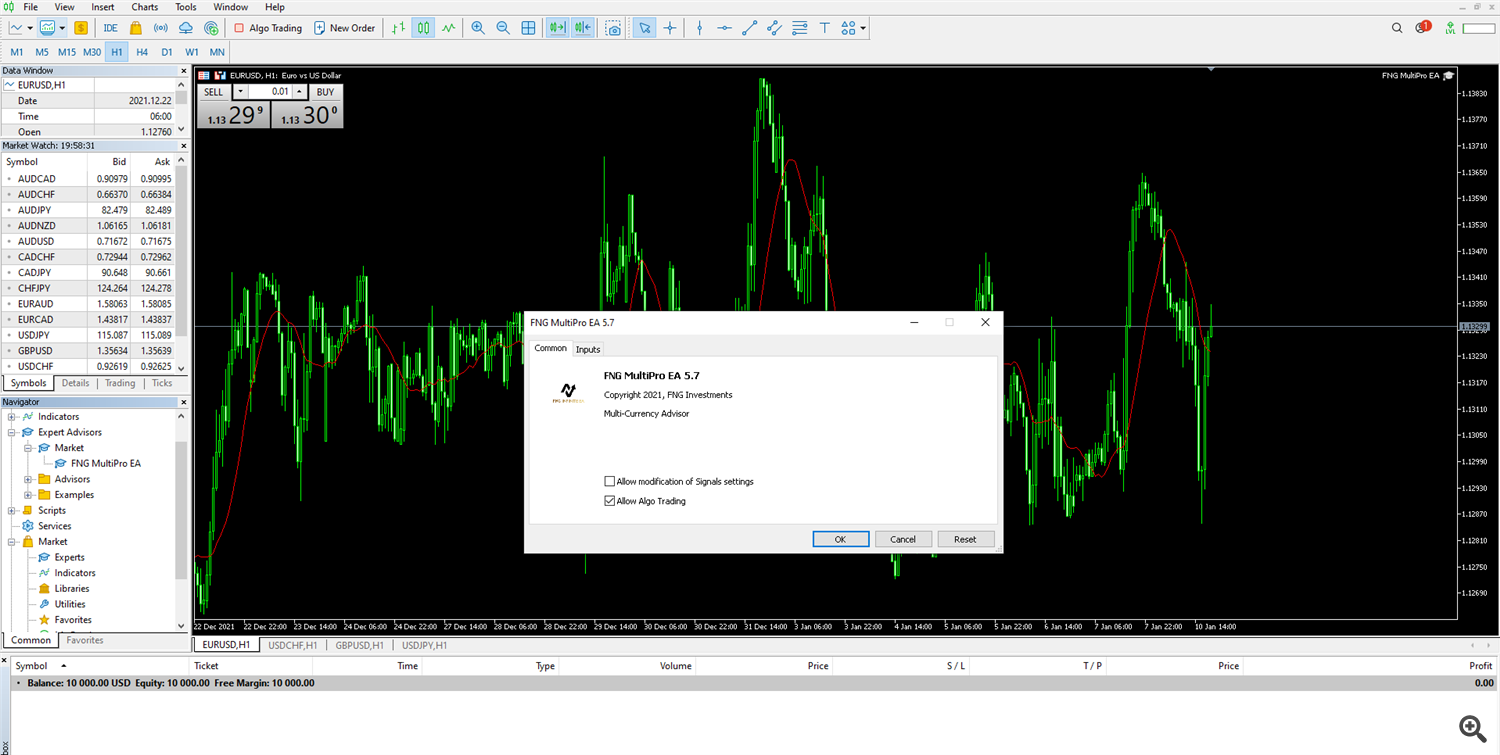 On the General tab, make sure that the Allow Algo trading box is checked. Click OK and the expert advisor should load on the chart. Some expert advisors have a visual presentation while others do not. If you look in the upper right corner of your graph, you will see the name of your mentor. If you see the name, it means that your expert has started and is ready to trade.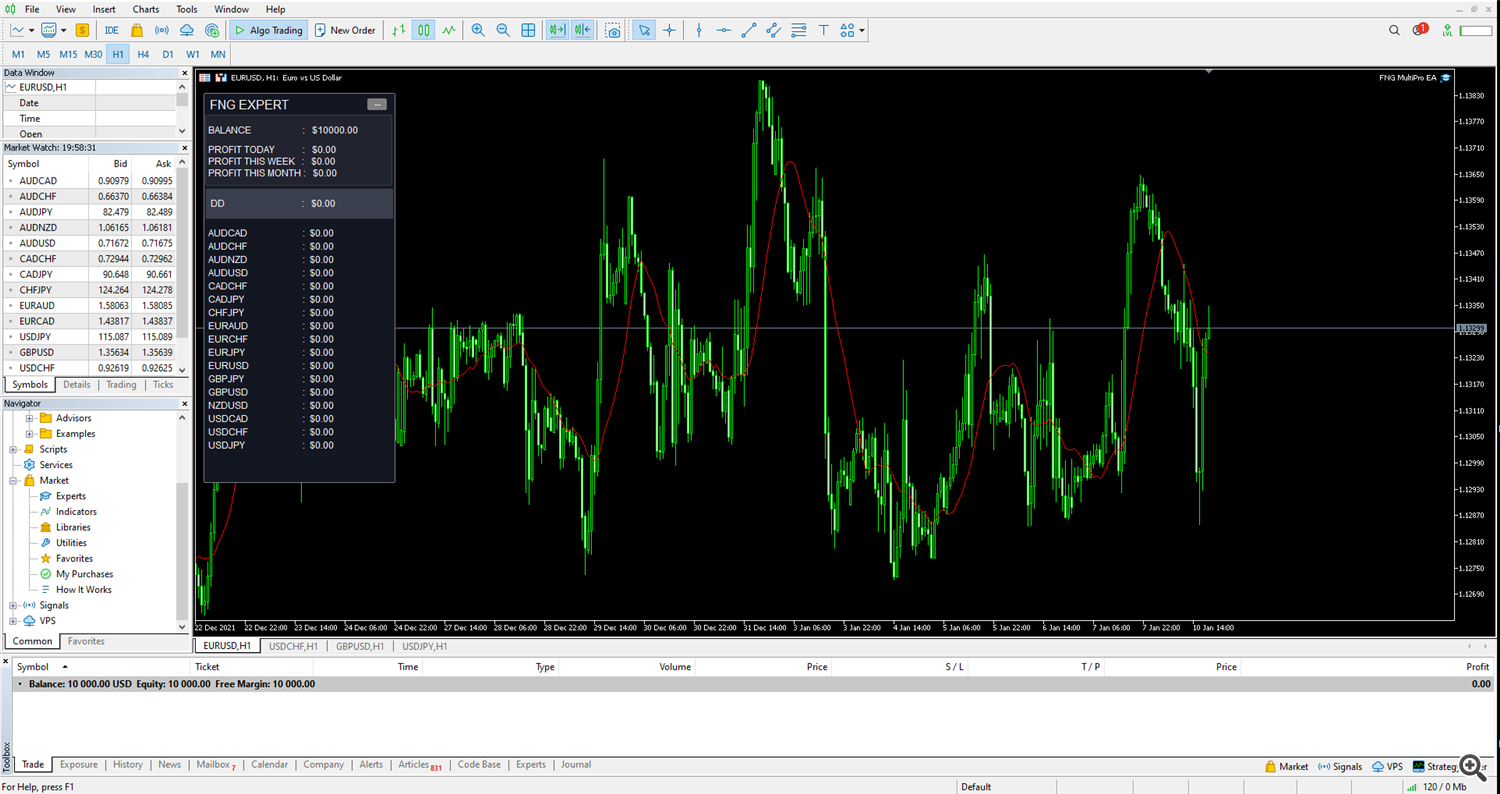 To ensure reliable trading, we recommend using a VPS. There are many types but MetaVPS with your trading terminal makes it easy. We'll go over how to install and use a MetaVPS instance in the next post. Enjoy!
https://fngreatinvestments.com/how-to-buy-and-start-using-a-mt5-forex-trading-robot/